Achieve Outrageous Success in 2018 with the One Year Life Summary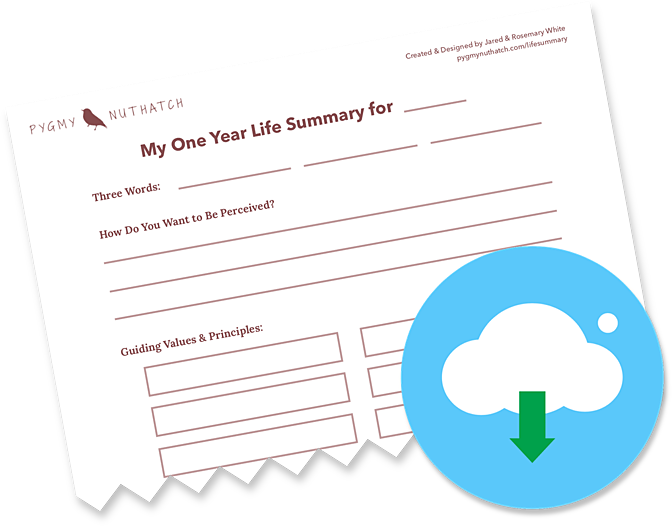 Did you know it's possible to:
Map out the new year without making new year's resolutions?
Engineer a way of life that redefines the metrics for success?
Schedule daily tasks and routines based on your higher-order values and not ad-hoc demands?
Follow a heart-felt blueprint as you create and achieve goals continually throughout the year?
Yes! It IS possible! I've done it. And now you can too with the One Year Life Summary.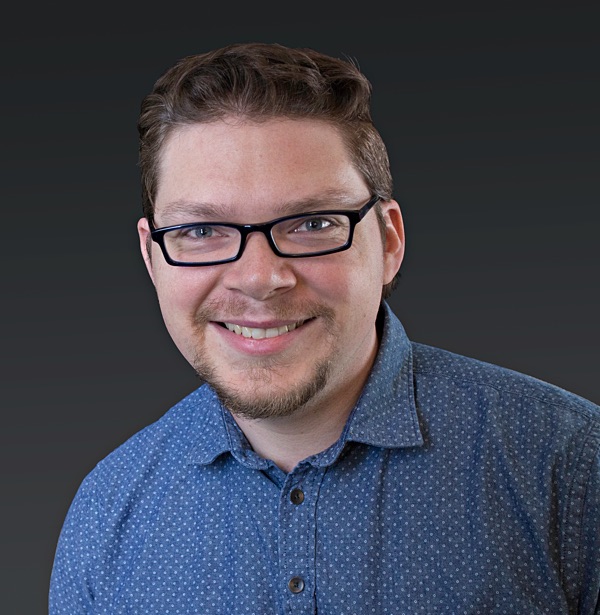 Hi, I'm Jared White. I started Pygmy Nuthatch to help independent creators find outrageous success. Whether you work with clients as a free agent or publish your own content, the hardest part of the job is staying focused and motivated, and feeling a sense of lasting accomplishment.
That's why I, along with my wife Rosemary, created the One Year Life Summary. This simple, one-page blueprint will enable you to remember the values and motivating factors that fuel your creative drive, and provide a launching pad for setting and meeting specific goals at concrete stages throughout your entire year, not just on January 1.
Listen, I've tried a ton of goal-setting techniques and life plans. Some are better than others. One I might even recommend. But here's the problem with all of them: it's too darn hard.
I get it. I'm a free agent too, so I know. We're always pressed for time. There's always another video to publish, another article to write, another website to design, another client meeting to schedule. Investing in and maintaining a huge volume of paperwork about your highest aspirations is a lot to ask.
So I've created something that is stupid simple. It's one page for one year. And it will only take you about 30 minutes to fill out. But the rewards you will reap from this short exercise are plentiful.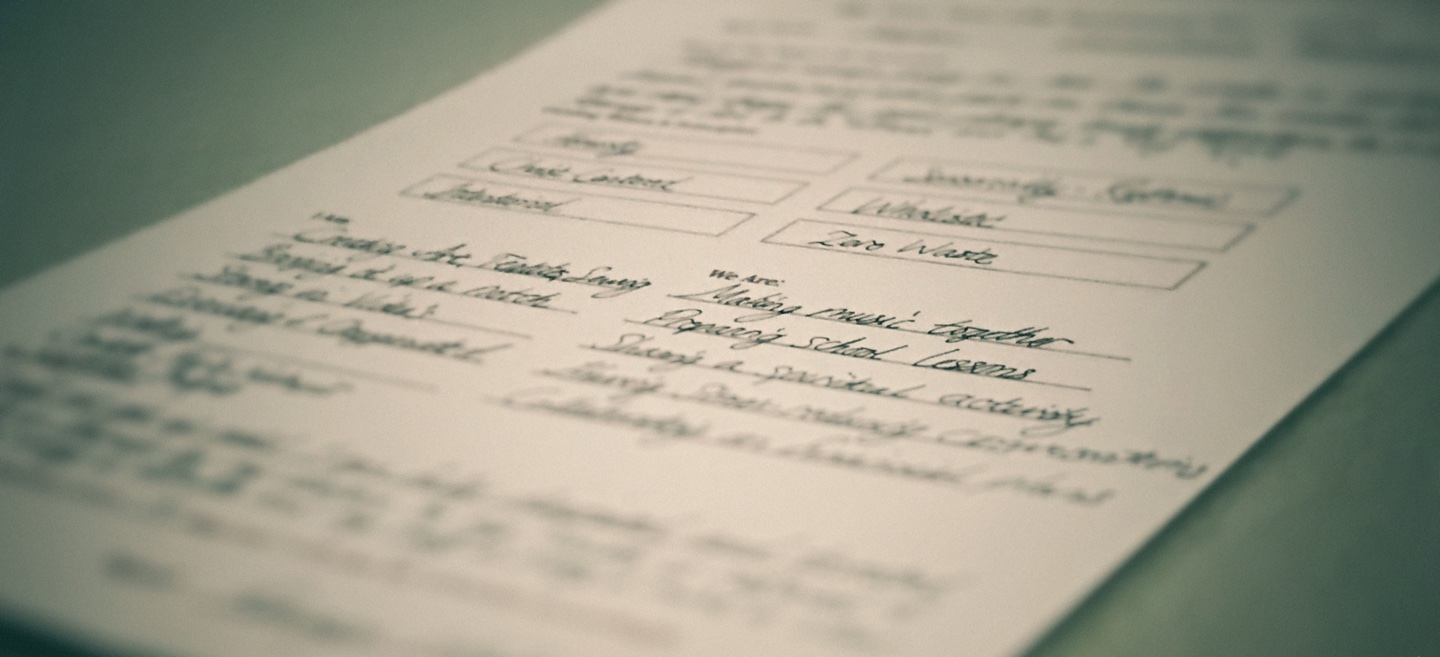 Here's the best part. I'm not asking you to pay me for this. Plenty of people would charge good money for the blueprint and educational materials I'm about to give you. But I've decided to make the One Year Life Summary a free download because I want to get it into as many people's hands as possible. I'm confident that by spending just a little time and effort to design your ideal free agent lifestyle, you will achieve outrageous success in 2018.
Ready to try it? Fabulous! Once you've submitted the form below, I will immediately email you:
The One Year Life Summary printout
An action-packed guide to creating and using your Life Summary throughout the entire year
Detailed examples to inspire you as you design your lifestyle in 2018
A dedicated email address where you can contact me with any questions you may have about how to use the One Year Life Summary.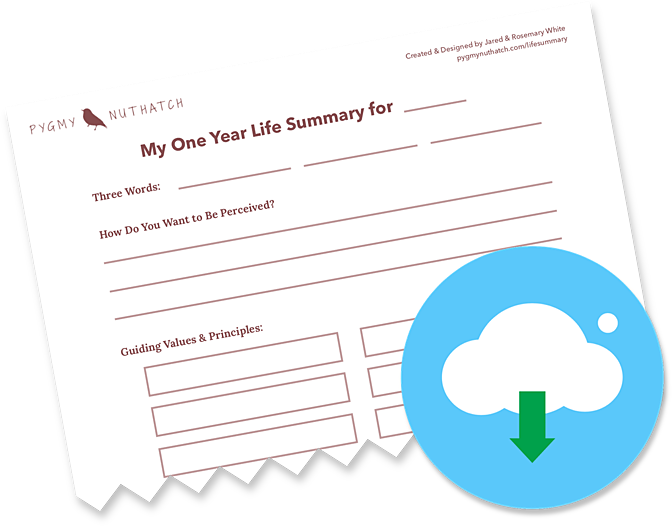 YES! I want to download my copy right away. Please email me the One Year Life Summary now:
I promise I will not spam you or flood your inbox with crappy ads. I hate unwanted, cheesy sales pitches (I even wrote an essay about it!) and I respect your time and attention.
Aha, you're one of those people. Yeah, me too. Always on the lookout for the fine print. Well I'm pleased to report that there's no fine print. I won't be sending you pleas to buy all kinds of expensive products or take action on third-party "opportunities." I do email out a brief newsletter now and then with the latest articles I've publishd here at Pygmy Nuthatch to help freelancers & solopreneurs, but you're cool with that, right? My only desire is to help free agents (and I'm one!) make a decent living creating awesome stuff on the internet. It's as simple as that.
Sound good? Good! Now buckle up because you're about to experience the thrill that comes with designing your ideal lifestyle in 2018. w00t!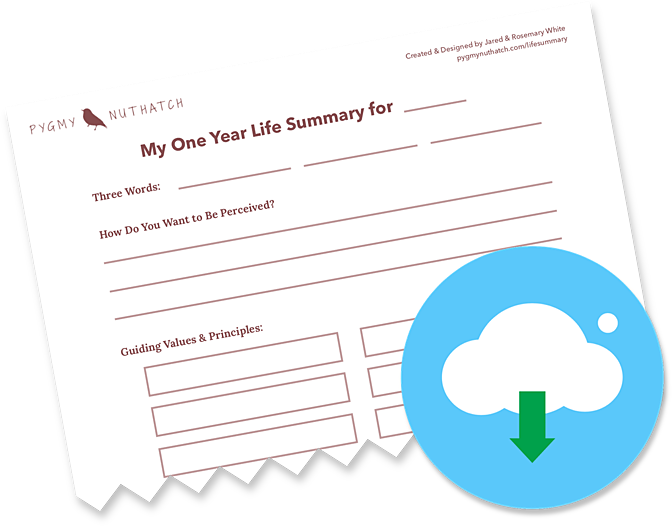 OK, enough with the chit-chat. Let's do this! Send me the One Year Life Summary now!